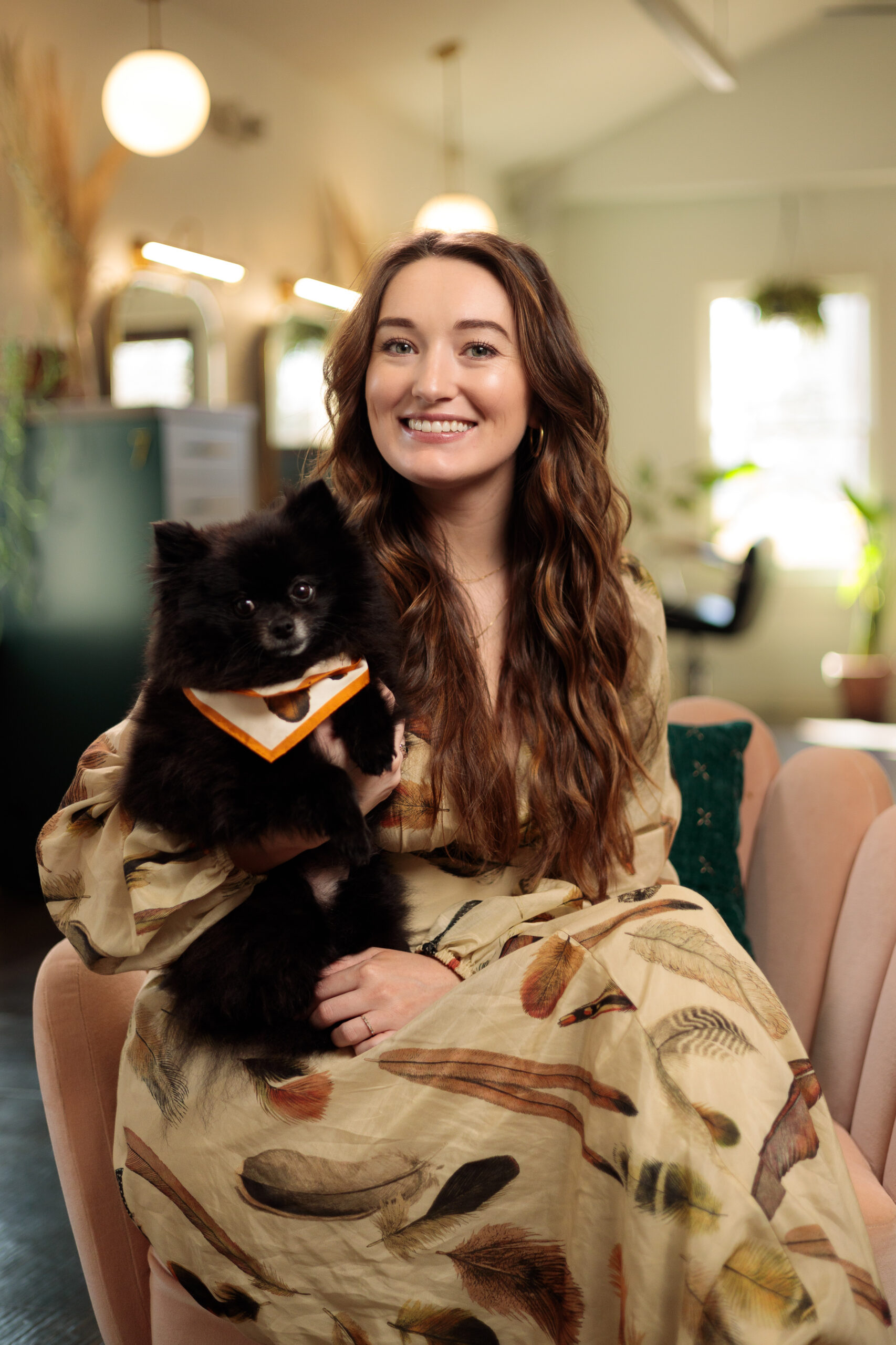 Focus Area
xtensions,Brunettes, Red heads, Lived in Color, Haircuts
Personal Interests
Family, Dog "Jed", Yoga, Hiking, Kayaking
I am a Co- Owner here at Native Mane Salon and have poured my heart and soul into this place! If we haven't met yet here's a little about myself to help you get to know me a little better!
I was born and raised in Georgia and I am so proud to have settled down and made a place for myself here in Atlanta! I graduated from Cosmetology school in 2012 in South Georgia and moved to Aspen, Colorado where I spent 3 years as a stylist and opened my own salon there. Aspen was a huge growing experience for me and really showed me how much I missed the south and the hospitality here. I made a huge life decision to sell my business and move to Atlanta to be closer to my family and to be with my husband, Caleb. We now have a beautiful little girl named Camryn.
My favorite hobbies include doing yoga, hiking, kayaking, and well honestly anything to do with the water! I have a Black Pomeranian named Jed, who will greet you at the door for your appointment, and if you're lucky, sit in your lap for a portion of your time with me. I thoroughly enjoy interior decorating, cooking, and I'm always looking for more ways to enhance a healthy lifestyle.
As far as being a stylist goes, I've always had a talent for doing hair and once I found color there was no turning back! My mother was a hairstylist, so I was always in tune with what was going on in the industry and have been cutting my friends' hair since I was 12!. I have grown a lot as a colorist in the past 11 years of having my license and have really found a good groove in what type of hair I enjoy doing. Natural, Lived in color is where I thrive, with a niche in Brunettes. I focus on enhancing your natural color so that we aren't changing who you are, we're enhancing what makes you you. I have worked hard to give my clients the best 'grow outs' of their lives and continue to educate and keep up with modern styles and techniques.