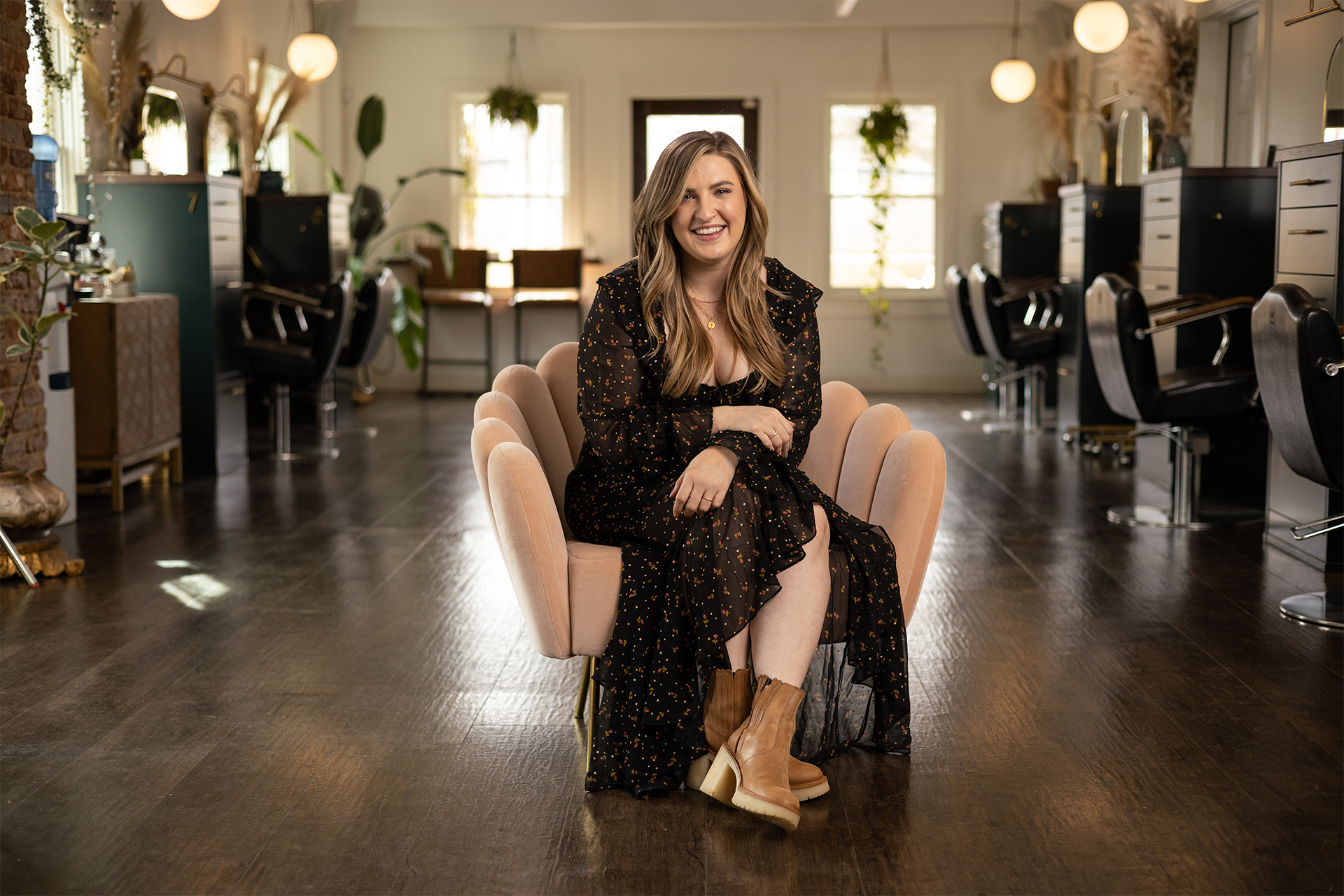 Focus Area
Blondes, Lived in Color, Haircuts
Personal Interests
Dogs, Home Decor, Plant Lover
I am the Co- Owner of Native Mane salon. Been behind the chair for 11 years now, and I am so thankful to do what I love the most every single day!
I was born in Chicago, but moved to Peachtree City, GA at the age of 11 and have called Atlanta home for the past decade! I now reside south of the city in a sweet little town called palmetto with my 3 pups and LOTS of plants. If I'm not at the salon slinging' hair, you can find me decorating my home, hanging with my dogs, and tending to my 70+ house plants (yes, you read that right).
I always say doing hair is just in my blood, and it really was! I was named after my grandmother and former Stylist/Salon owner "Mattie Mae" who opened her own salon in Pompano Beach, FL in the late 30's at the age of 24. I Unknowingly and proudly followed in her footsteps opening my first salon "Rose and Mae Hair" at the same age.
Color has always been my calling!
From the second I walked through the doors at the Aveda institute-Atlanta, I was determined to make it the focus of my career. Upon graduating hair school in 2012, I moved to an island called Block Island, located off the shore of Rhode Island, working at a seasonal salon overlooking the ocean where I trained under the owner. After the summer, I returned to Atlanta and continued my career at Salon Red - Candler Park, working there for 4 years and training with amazing companies such as Wella, and The Bumble&Bumble  University.
While attending my second class at B&B University, I realized my true calling is to continue doing hair in big cities. After graduating, I landed a job at Soon Beauty Lab in Manhattan, NY where I continued my education & training at the Wella Studios painting hair. After 6 months I returned to the south - Atlanta, where my heart truly belonged. Soon after arriving, I made the leap to open a space where I felt myself and other stylist's could truly thrive, doing what we love to our fullest potential while making our clients as comfortable as possible.