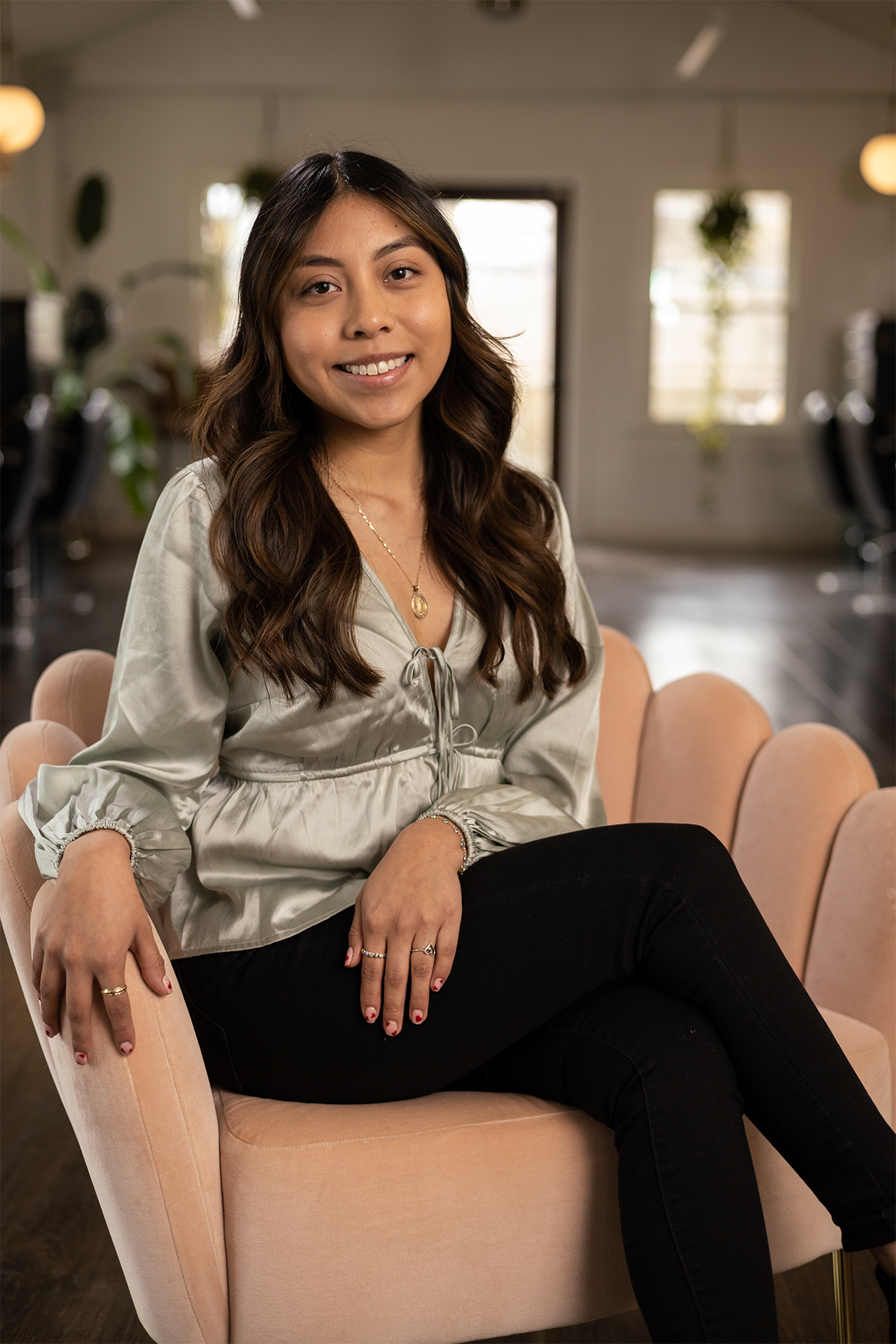 Focus Areas
Lived in Color, Haircuts, Mens Cuts
Personal Interests
Fiancé + Family, Travel, Holiday Decor
I am Mexican American born and raised here in Georgia. My passion for this industry grew within the years. As a kid (literally since I was like 8) I would grab my dolls and cut their hair and color it with a sharpie. As I grew older and went into high school, I took a 3-year cosmetology course in which made me absolutely fall more in love with hair and everything that involves the beauty industry. I went to school and graduated at Paul Mitchell in 2017, and by 2018 I was licensed. 
I took a 2-year break after getting my license, and enrolled in college (worst mistake of my life). I thought I wanted to get my bachelor's degree in marketing, but it just wasn't my thing. I then started doing hair at home and became a mobile stylist, and realized I wasn't learning any more than what I already knew. I started looking for a salon home, and soon I came upon Native Mane. I became part of this lovely salon family ever since August of 2021, and have been assisting the wonderful owners Tory & Madi <3. They have prepared me these last couple of months to start being on the floor, in which I am very excited!
I cannot wait to start taking clients and meeting new people! My goal is to enhance your natural beauty, and give my absolute best to you all! 
When I am not at the salon you can find me spending some quality time with my family, Fiance, and friends. I love to travel with my sister and visit new places that involve a more calm, relaxing environment. One of my hobbies includes decorating for literally every holiday possible, my favorite is Christmas of course! 
Now that you know a little about me, I cannot wait to know you all and hear all the stories!